List of recipes using "Traditional":
5 recipes

(gluten free)

List of recipes using "Traditional"

A classic of French family cooking.
457K
5
42 min. October 3
rd
2010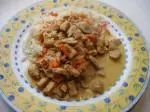 Blanquette is a classic dish of French family cooking, but can also be found in bistros. Veal is cooked slowly, and the sauce is thickened with a mixture of egg yolks and cream. I have set out a rather special way of making it.
388K
4.4
2 hours 49 min. February 5
th
2015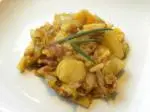 A one-pot endive dish with potatoes, onion and bacon. [Translator's note: the French "bonne femme" style is good, straightforward home cooking (whether the cook is a man or a woman!).
93K
4.3
1 hour 23 min. May 12
th
2013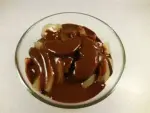 Poire Belle Hélène is a fairly simple cold dessert. The pears are poached in a vanilla-flavoured syrup, then served on top of vanilla ice cream with hot chocolate sauce poured over.
59K
4.7
1 hour 46 min. April 6
th
2014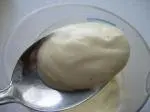 Mayonnaise is a cold egg dressing, quite thick, served with many dishes, usually cold too: meat, fish, vegetables, etc.
773K
5
6 min. February 16
th
2014