List of recipes using "Dessert":
8 recipes

(gluten free)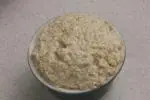 A rice pudding with a difference: it is cooked the classic way and left to cool. Whipped cream is then gently folded in to give a light-textured and original dessert.
1,344 2 hours 50 min.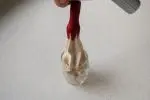 In France, chestnut mousse is sometimes called "Mousse Mont Blanc". It is a delicious combination of whipped cream with chestnut purée, traditionally mixed in very gently. Here is a simple, rapid version, made with a cream whipper.
772 9 min.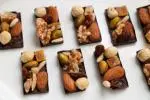 Mendiants are made with a thin layer of chocolate, stuck with toasted nuts, dried and candied fruit.
986 1 hour 2 min.

Behind this strange name there lurks a delicious traditional English dessert made of meringues, strawberries and cream.
53,849
5/5 for 13 ratings 4 hours 55 min.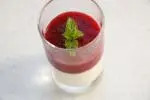 The combination of plums and almonds is always a winner. Here's a version that uses almonds to make a delicious panna cotta with a difference.
2,007 3 hours 25 min.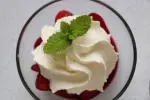 Serving strawberries in red wine is a classic French dessert. Here is a more sophisticated version, with the red wine reduced to a light syrup with notes of thyme and lemon.
2,475 1 hour 23 min.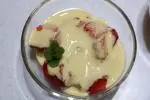 This is a very simple recipe, but the result is absolutely delicious (as long as it's strawberry season, of course): morsels of really ripe strawberries in a sabayon made with sweet white wine.
669 24 min.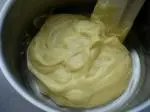 Quite similar to crème anglaise but much thicker. It is used in many pastries like choux pastry (pâte à choux) or millefeuille.
296,882 30
3.8/5 for 39 ratings 36 min.