List of recipes using "Terrine":
5 recipes

(gluten free)

In this colourful terrine, layers of avocado alternate with smoked salmon and diced tomato in balsamic vinegar.
52,154
5/5 for 1 ratings 4 hours 7 min.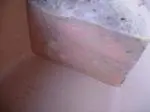 This simple way preparing a terrine of foie gras is ideal for beginners. In this recipe the liver is passed through a sieve or vegetable mill rather than kept in large pieces. The final appearance is smoother, less marbled, but just as delicious.
53,993 1
5/5 for 9 ratings 17 hours 8 min.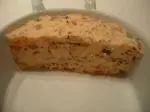 A terrine of two kinds of salmon (cooked and smoked) with butter and lemon.
83,927
4.3/5 for 15 ratings 2 hours 38 min.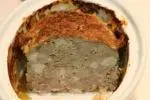 This is a rather special rabbit terrine, with some of the meat added in larger morsels to the minced mixture before cooking. These whole pieces of rabbit show when the terrine is sliced and add character, both in flavour and texture.
5,655
4.6/5 for 19 ratings 15 hours 32 min.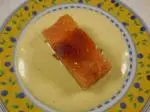 Imagine a sweet terrine, made of layers of apples with sugar, cooked slowly in the oven until caramelized. Serve warm in slices with custard.
11,622
4.1/5 for 19 ratings 3 hours 28 min.