List of recipes using "Parsley":
7 recipes

(gluten free)

List of recipes using "Parsley"

This is the most classic way of preparing mussels, simple and delicious.
182K
5
1 hour 4 min. September 4
th
2011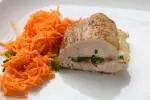 This filet mignon of pork is split, rather like an involtini, and stuffed with grilled bacon, parsley and cheese.
39K
3.8
52 min. April 15
th
2018

Involtinis are small rolls of meat, usually veal, and cheese. Here is my version.
339K
4.4
2 hours 51 min. February 21
th
2011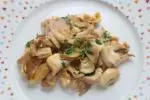 When oyster mushrooms are about, it's worth making the most of them. Why not try this very simple sauté recipe? The mushrooms are fried and finished with just a little parsley and lemon juice.
7,729
22 min. January 6
th
2021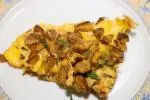 By French standards, this hardly qualifies as an omelette: beaten eggs, simply slammed in the pan with sautéed shiitake mushrooms in soy sauce.
6,389
34 min. March 7
th
2021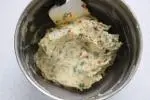 Beurre d'escargot is the typically French flavoured butter added to snails before they go into the oven. In principal, this a simple mixture of butter, chopped parsley and garlic, but here is a more sophisticated gastronomic version with a flavour that simply oozes French savoir-faire.
27K
4
51 min. November 7
th
2018

This sauce, with a great parsley taste, is perfect with steamed vegetables or fish. At the bottom you will find the coulis version of this recipe.
395K
4
4.3
23 min. February 21
th
2011