List of recipes using "Red wine":
8 recipes

(gluten free)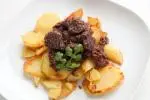 In classic recipes of this kind, the meat is simply cooked in the wine as it comes. This version is different: the red wine is reduced first separately on low heat with herbs, onion and carrot, then the meat is cooked long and slow in this. This method gives the meat a richer, more intense flavour.
5,614
3.8/5 for 17 ratings 3 hours 53 min.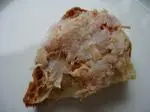 Potted meat (rillettes) is cooked long and slow in fat. Rillettes can be of pork or duck. Here is the pork version.
98,144 2
5/5 for 1 ratings 6 hours 46 min.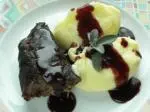 This recipe cooks beef chuck (or braising steak) in two stages: first, slow-cooked in red wine "in the bag", then fried and served with potato purée and a red-wine sauce.
20,090
4.3/5 for 20 ratings 3 hours 57 min.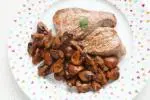 These bourguignon-style mushrooms are cooked in a similar way to the classic beef dish, simmered with red wine and onions – flavours that go really well with mushrooms.
472 39 min.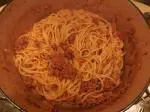 Spaghetti "bolognese" (after the town of Bologna, Italiy) is a well-known dish, but so often amounts to nothing more than pasta topped with minced meat in a plain tomato sauce. Here is a more traditional version, in which the sauce is made with tomatoes, herbs, red wine and - of course - meat.
14,165
3.8/5 for 21 ratings 1 hour 19 min.

Parmentier is a French version of shepherd's pie. This variation has slow-cooked meat on top of the mashed potato (purée), instead of underneath. A red-wine sauce adds the finishing touch.
31,658
4.2/5 for 12 ratings 6 hours 7 min.

Pears cooked until soft in a red wine and blackcurrant syrup, served with the reduced syrup and custard sauce (crème anglaise).
82,330
4.1/5 for 16 ratings 2 hours 35 min.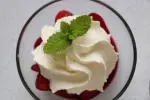 Serving strawberries in red wine is a classic French dessert. Here is a more sophisticated version, with the red wine reduced to a light syrup with notes of thyme and lemon.
2,868 1 hour 23 min.