List of recipes using "Hot":
7 recipes

(without meat)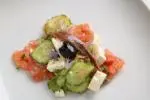 The port of Souda in Crete is the inspiration for this colourful salad, combining cucumber and tomatoes with feta cheese. This salad is best served cold from the fridge, perfect for a hot summer's day.
1,859 58 min.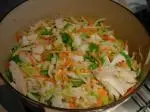 A julienne of vegetables (small sticks) mixed with choice morsels of fish, slowly cooked in vegetable stock.
83,346
4.3/5 for 11 ratings 2 hours 36 min.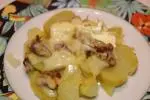 Camembert can be melted in the oven, like this hot box cheese, but here it has the added delight of toasted chopped walnuts, served on a bed of hot potatoes.
7,825
3.8/5 for 17 ratings 56 min.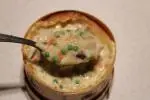 The classic hot box method is a delicious way to serve Mont d'Or cheese. For a more original twist, this recipe adds mixed vegetables. The cheese is baked in the oven as usual, but filled with the diced vegetables and mushrooms.
5,059
3.8/5 for 17 ratings 58 min.

Here's something simple to cheer up cold days, or a delight to look forward to on coming home after a walk in the rain.
51,073
4/5 for 19 ratings 23 min.

If it's cold or you're in the snow, you will appreciate mulled wine which warms body and soul... There are as many mulled wine recipes as ski runs, so here is a basic one that you can easily adapt to your taste.
76,688 1
4/5 for 1 ratings 1 hour 32 min.

In restaurants serving "à l'assiette", wich means that your dish is presented already served on a plate, it's very important for the plates to be hot, otherwise dishes arrive cold and it's the customer that (rightly) becomes heated. At home it's worth doing the same thing: you are sure to serve hot...
28,003 4
3.7/5 for 3 ratings 22 min.