List of recipes using "Buckwheat":
6 recipes

(without meat)

List of recipes using "Buckwheat"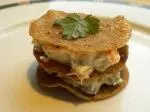 Little savoury "millefeuilles" with a very Breton taste of the sea: a mix of crab and salmon in a herb mayonnaise, piled up between crisp circles of buckwheat pancake.
82K
5
48 min. April 28
th
2013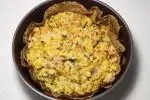 This is a "tart" with a difference: the case is not made with pastry, but with a double layer of lightly buttered Breton galettes (buckwheat pancakes). The filling is made with shallots, sautéed mushrooms, leeks and cream. You might have noticed that this recipe includes the key elements of...
28K
4.3
1 hour 13 min. December 30
th
2019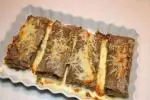 This recipe uses pan-fried mushrooms and shallots in cream as the filling for Breton "galettes": traditional buckwheat pancakes. The stuffed pancakes are then baked gratin-style with cheese and cream.
75K
4.6
55 min. April 20
th
2016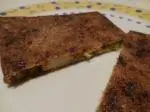 These pancakes are filled with pan-fried scallops and creamed leeks.
47K
4.3
13 min. March 6
th
2020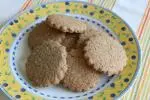 In this sweet biscuit recipe, some of the normal wheat flour is replaced with buckwheat flour and ground almonds. This gives them a very distinctive flavour.
61K
4
2 hours 40 min. October 7
th
2015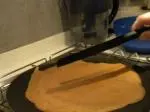 Buckwheat pancakes (galettes de sarasin in French) are typical of Brittany and are often served as a savoury dish. They are made with buckwheat flour (a cereal-like seed which is gluten free).
138K
2
4.3
15 min. July 21
th
2015