List of recipes using "Roll":
10 recipes

(without meat)

List of recipes using "Roll"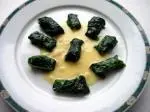 These parcels are made with small pieces of fish fillet, wrapped in a blanched spinach leaf and lightly fried in butter. They can be served with a salted white wine sabayon (as in the recipe of scallops with crunchy vegetables), a beurre blanc, a dash of olive oil with herbs, or any other sauce of...
215K
5
2 hours 23 min. March 18
th
2013

For this dish only the green part of the chard is used. The blanched leaves are rolled around grilled salmon portions. The rolls are served coated with a savoury lemon sabayon, or the sauce of your choice.
145K
3.8
1 hour 21 min. August 8
th
2010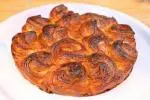 This is unusual brioche is halfway to being a Breton Kouign-amann. The difference is in the treatment of the dough, which is layered with sugar and butter. The basic dough is rolled out with butter in stages, like for croissants, but with 2 "turns" of sugar for one of butter (granulated and vanilla...
36K
4.3
15 hours 55 min. December 30
th
2019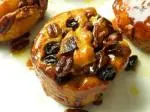 These pecan nut and dried fruit rolls, wrapped in golden caramelized puff pastry, are really delicious.
87K
4.9
1 hour 21 min. September 11
th
2018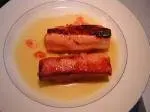 Stewed apples, raisins soaked in whisky, toasted almonds, rolled in a lightly caramelized pancake.
225K
4.3
2 hours 16 min. March 10
th
2015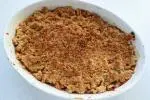 You are no doubt familiar with fruit crumble, the home-cooking classic. Here's how they do it in the the Austrian Tyrol region: with apples, raisins and rolled oats.
4,221
1 hour 26 min. October 31
th
2021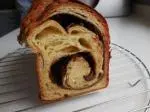 This is a rather special brioche: the dough is first layered with butter to make it flaky, then this is rolled around a chocolate filling. The recipe is quite long, but you will be astonished at the result. It is both light (in flaky layers) and rich (with its chocolate filling). As you can see...
57K
4.5
16 hours 15 min. November 6
th
2020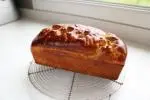 This rolled brioche is made with a special dough, using a mixture of two flours: ordinary plain flour and chestnut flour. The prepared dough is then rolled up around a filling of apples sautéed with brown sugar.
30K
2
4
15 hours 52 min. September 12
th
2018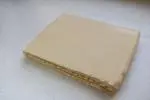 This yeast-based flaky dough (or croissant dough) is where puff pastry meets a yeast dough (such as brioche dough). This means that not only will we get flaky layers, but the dough will also swell and rise. The method is along the same lines as for a feuilletage: the basic dough is first kneaded,...
92K
2 3 hours 58 min. June 9
th
2019

Rolling out pastry from a block and lining a tart mould or tin is not as straighforward as all that. To help you to succeed every time, here is a very simple tip. It will to change your opinion of tarts...
260K
4.6
23 min. October 13
th
2010