List of recipes using "Onions":
6 recipes

(without meat)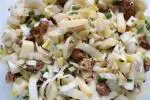 This starts out as a classic salad of shredded endives, but is pepped up with sliced spring onions, fried croutons and chunks of cheese.
1,916 31 min.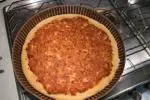 A baker's tart, sometimes called a baker's pizza, is a tart with a base made of bread dough. This version, without tomatoes, combines tuna with mushrooms.
1,973 1 hour 2 min.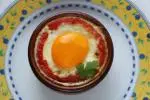 This is a novel way of cooking eggs: in tomato "shells" or egg-cups! For extra flavour, we'll put a spoonful of caramelized onions in the tomato first.
7,487
3.9/5 for 12 ratings 1 hour 3 min.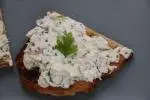 Lightly toasted bread topped with a mixture of cream cheese, chopped spring onions, sliced radishes and fresh herbs.
5,450
4/5 for 20 ratings 21 min.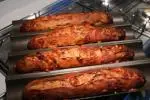 This moist bread is generously flavoured with diced Parmesan, fried onions and mushrooms. In the form of mini-baguetttes (French sticks), it is easy to serve sliced and makes an ideal aperitif snack.
5,797
4/5 for 2 ratings 3 hours 43 min.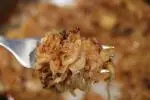 Onion fondue is a delicious classic of French cuisine: finely-sliced onions, cooked long and slow until they are melting and caramelized. This can be used in many other recipes.
1,520 50 min.