List of recipes using "Tarts":
9 recipes

(without meat)

List of recipes using "Tarts"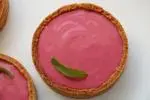 These little tarts taste every bit as good as they look. The sweetcrust pastry cases are filled with a layer of stewed apple and topped with a blackcurrant crémeux. This offers your guests a delightful element of surprise, as the apple flavour is only discovered as they eat it (but only if you've...
14K
1 hour 8 min. October 10
th
2021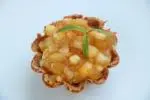 A sweetcrust pastry case, filled with a smooth verbena-flavoured diplomat cream, and topped with caramelised apples. You will see how well the caramelised apples and verbena go together.
4,309
59 min. January 9
th
2022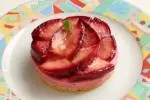 Superb little tarts, bursting with summer flavours: a Breton sablé base, a blackcurrant crémeux, and topped with slices of vineyard (or blood) peaches, every bit as delicious as they are colourful..
13K
4 hours 19 min. August 12
th
2020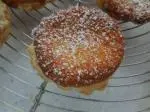 Mirlitons are little puff-pastry tarts with an almond cream filling.
64K
4.1
1 hour 27 min. August 19
th
2015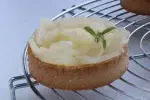 Crisp sweetcrust pastry cases, a velvety diplomat cream flavoured with verbena, and slices of poached pears for delicious and dainty pear verbena tarts.
12K
1 hour 29 min. October 10
th
2021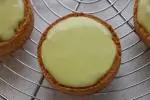 This recipe for dainty tarts has sweetcrust pastry (preferably with coconut) cases, filled with sautéed Victoria pineapple and topped with a lime crémeux.
8,954
21 min. October 10
th
2021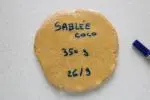 You might already be familiar with sweetcrust pastry (pâte sablée) which contains a small amount of ground almonds. This is the coconut version, made with dessicated coconut, ideal for tarts with a more exotic flavour.
25K
1
13 min. October 25
th
2020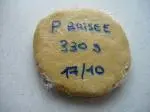 This is for sweet or savoury tarts, quiches or pies. The difference between this and sweetcrust pastry (pâte sablée) is in the very small amount of sugar and the absence of ground almonds.
347K
2
4
31 min. December 29
th
2019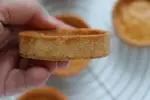 It's not easy to make beautiful, even tart cases, but here I'll let you into the secret of how the professionals do it. You will see that there are a lot of little details that make all the difference. It's a bit technical, but don't worry, I'll guide you through the important points.
21K
2 hours 26 min. October 3
rd
2021