List of recipes using "Baking":
3 recipes

(alcohol-free)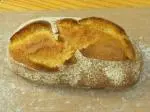 This is the recipe for classic, everyday French bread raised with yeast. French bakers call this "pain courant". It is quicker and easier to make than leavened bread or new leavened bread, so ideal for a beginner.
29,930
4.1/5 for 16 ratings 3 hours 50 min.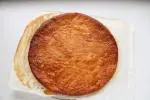 When puff pastry is caramelized to use in patisseries like millefeuille, French chefs call it a "feuilletage" (which means "lamination" or "leafing"). This is baked on its own before being assembled with cream, fruit, etc. The baking needs to be carefully managed: the pastry should puff into layers,...
6,745
5/5 for 19 ratings 36 min.

If you put cooking parchment on a baking sheet, you will find it slides all over the place, which is annoying.
8,816
4.5/5 for 19 ratings 3 min.