List of recipes using "Wine":
3 recipes

(alcohol-free)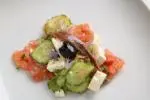 The port of Souda in Crete is the inspiration for this colourful salad, combining cucumber and tomatoes with feta cheese. This salad is best served cold from the fridge, perfect for a hot summer's day.
2,074 58 min.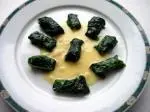 These parcels are made with small pieces of fish fillet, wrapped in a blanched spinach leaf and lightly fried in butter. They can be served with a salted white wine sabayon (as in the recipe of scallops with crunchy vegetables), a beurre blanc, a dash of olive oil with herbs, or any other sauce of...
73,637
5/5 for 19 ratings 2 hours 23 min.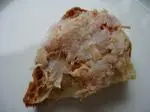 Potted meat (rillettes) is cooked long and slow in fat. Rillettes can be of pork or duck. Here is the pork version.
97,071 2
5/5 for 1 ratings 6 hours 46 min.