List of recipes using "Creamy sauce":
5 recipes

(alcohol-free)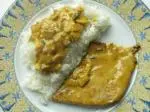 Escalopes of veal, mushrooms and a cream sauce.
50,606
4.5/5 for 15 ratings 1 hour 3 min.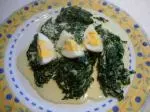 Fresh spinach, simply wilted, reheated in a sauce of thickened cream with shallot, and served with quarters of hard-boiled egg.
66,577
3.8/5 for 17 ratings 1 hour 43 min.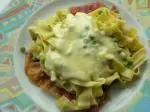 Pasta served like in NYC: tagliatelle or spaghetti with lightly fried ham, peas and a nutmeg-flavoured cream sauce.
20,699
4.3/5 for 15 ratings 46 min.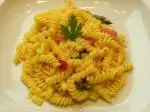 In this recipe, the pasta is cooked separately, then mixed with chunks of green asparagus, ribbons of smoked ham and a cream sauce with nutmeg.
22,316
3.9/5 for 11 ratings 1 hour 8 min.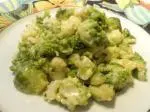 Four kinds of brassicas (Brussels sprouts, cauliflower, romanesco and broccoli), blanched separately, then combined to finish with cream and chopped parsley.
34,177
4.6/5 for 14 ratings 2 hours 41 min.