List of recipes using "Provence":
8 recipes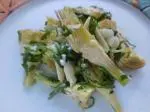 "Poivrade" artichokes are the small purple ones, often eaten raw in salads. Choose the smallest ones, as they are the tenderest and have practically no fibrous "choke". For this recipe, they are combined as a salad with herbs, spring onion and Parmesan shavings in an olive oil and lemon dressing.
9,630
5/5 for 13 ratings 23 min.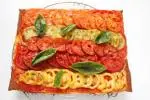 This simple but very elegant tart makes the most of different tomato varieties. Their diversity allows us to create a multi-coloured tart, featuring all their attractive shades.
1,329 59 min.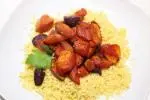 Chunks of carrot (different coloured varieties here), braised in a vegetable stock with herbes de Provence and served on a bed of couscous.
971 1 hour 14 min.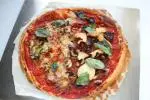 This pizza with a difference has a thin puff-pastry base instead the traditional dough. Apart from this small refinement, the basic elements you would expect are all there: tomato sauce, a variety of toppings and fresh basil leaves.
1,453 36 min.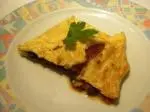 Tomato omelette is a great classic of Provençale cuisine. This is my personal version with mushrooms.
23,311
4.6/5 for 14 ratings 1 hour 1 min.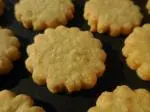 These small almond and lemon-flavoured biscuits have a short, melt-in-the-mouth texture. They are known as "sablés arlésiens" in French.
10,275
5/5 for 11 ratings 1 hour 33 min.

Calissons are a sweet from Provence - Aix-en-Provence is famous for them - made with almonds and candied fruit, covered with royal icing. This is a slightly simplified version, which is every bit as good.
39,180 5
3.3/5 for 3 ratings 1 hour 28 min.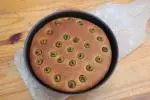 This bread with olives and pesto has a very Italian flavour: a ciabatta dough, herbes de Provence and green olives. The loaf is baked in a tin, with a thin layer of pesto spread in the middle between two pieces of dough, and green olives (with stones removed) pressed into the top.
4,492
3.8/5 for 20 ratings 3 hours 57 min.