List of recipes using "Cookies":
3 recipes
List of recipes using "Cookies"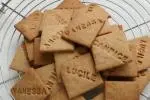 Here's a really simple recipe for little nutty biscuits, combining hazelnuts with a double dose of chestnut flavour: flour and purée (crème de marrons).
5,511
3
2 hours 1 min. February 28
th
2021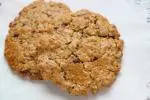 A traditional American recipe for homely biscuits, which can be made in different flavours or with additions (seeds, dried fruit, nuts, chocolate, etc.).
312K
4
1 hour 49 min. January 5
th
2020

These cookies made with lime and almonds are a sure-fire hit with children. They enjoy the amusing shape, of course, but also the delicious flavour.
87K
4.1
3 hours 35 min. May 27
th
2012