List of recipes using "Cumin":
1 recipes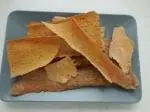 Papadums (pronounced "poppadoms") or papad are very thin, crisp Indian crackers. They are often served as an aperitif snack in Indian restaurants. The tricky part of making them at home is rolling them out thinly enough.
18,888
4.6/5 for 20 ratings 22 min.