List of recipes using "Alsatian":
3 recipes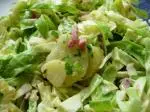 This salad is based on a traditional Alsatian recipe: cabbage julienne, warm potatoes, bacon, parsley and vinaigrette.
81,551
4.4/5 for 21 ratings 1 hour 11 min.

Sauerkraut (choucroute in French) is a traditional Alsatian recipe. It consists of fermented cabbage slowly cooked with white wine, potatoes and a variety of salted pork meats. This is a simplified and fairly quick version.
114,341 1
3.9/5 for 12 ratings 2 hours 24 min.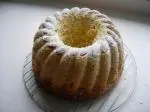 This recipe is emblematic of Alsatian baking, but a more personal version (and a bit richer).
76,069
4.3/5 for 15 ratings 3 hours 15 min.