List of recipes using "Citrus":
8 recipes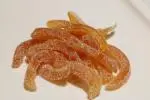 Not really a dessert, more a kind of sweet. After soakiing, strips of grapefruit skin are cooked very slowly to conservethem in sugar. It's a real treat with coffee at the end of a meal.
80,456 1
4/5 for 2 ratings 1 day 1 hour 21 min.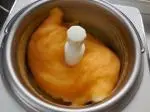 To capture the delicate flavour of clementines, we need to use not only the juice, but also a little zest to add a delicious hint of bitternes. Here's a simple method using sugar cubes.
11,075
4.3/5 for 15 ratings 2 hours 47 min.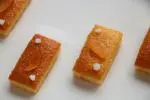 The french love their "moelleux" — moist fondant cakes, often with a melting centre. These little mini-moelleux are flavoured with grapefruit. The grapefruit flavour is brought out fully by using a combination of juice, zest and candied peel.
1,580
5/5 for 1 ratings 1 hour 7 min.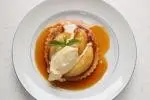 This is an elegant summer dessert: a thin base of puff pastry, topped with caramelized peach slices. For a delicious contrast of hot and cold, serve with the reduced caramel and citrus sauce poured over over hot and, at the last minute, a scoop of vanilla ice cream on top, .
5,879
3.8/5 for 17 ratings 1 hour 15 min.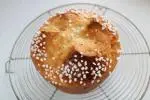 Mouna is a delicious citrus-flavoured brioche from the Oran region of Algeria. It origins are much disputed, but it was no doubt inspired by a brioche brought over by Spanish immigrants from the Valencia region: the "Mona de Pascua". However, it is also amusing to remember that the citizens of Oran...
2,303
1/5 for 1 ratings 18 hours 31 min.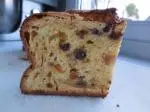 Panettone is a brioche-style Italian loaf, made with dried fruit (raisins and candied peel) and flavoured with left-over citrus fruit. The recipe is a bit complicated but, above all, it takes time, a great deal of time...
15,088
5/5 for 13 ratings 1 day 1 hour 19 min.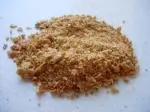 These are fine crumbs of candied citrus peel. It can be used to sprinkle a dessert or other preparation to add both crunch and the flavour of the chosen citrus fruit. It is easy to prepare well in advance, and will keep in an airtight jar. This recipe is given for clementines, but can be made with...
68,461
3.7/5 for 20 ratings 1 hour 16 min.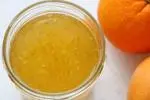 This citrus-flavoured syrup blends the bitterness of the zest with the delicious acidity of the juice. It can be used to soak biscuits or cakes when making desserts. You can make this with whatever citrus fruits you prefer. It can be prepared in advance and will keep for several days.
2,593 1 hour 13 min.