List of recipes using "Country":
4 recipes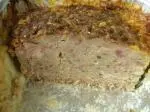 Here is a personal version of the famous country pâté. It's an interesting recipe to prepare in large quantities because it keeps well and freezes easily. The secret of a good pâté is of course the ingredients, but also how it is cooked.
112,035 2
3.7/5 for 3 ratings 7 hours 54 min.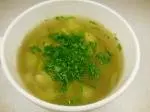 In this "country" (paysanne) style soup, the vegetables are left in small pieces, rather than blended.
11,297 1
4.3/5 for 15 ratings 1 hour 11 min.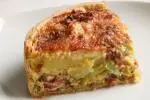 The French make a "tourte" that is smaller and deeper than a normal quiche. This recipe makes the most of this difference: it has plenty of texture and flavour, with bacon, potatoes, leeks, two different cheeses, and an egg and cream filling poured over.
1,743 1 hour 36 min.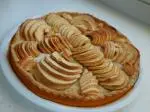 This is without doubt the easiest apple tart you can make: a simple pastry case (a sweetened sort of shortcrust pastry without egg) and apples - that's all! It's the tart my grandmother Jeanne made when I was a boy (a long time ago, as you can probably gather) and my father's favourite dessert.In...
4,985
4/5 for 20 ratings 2 hours 7 min.