List of recipes using "Cubes":
3 recipes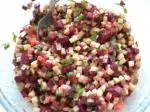 For this fun salad, all the ingredients are cut into small dice, hence the name.
12,781
4.3/5 for 15 ratings 49 min.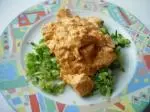 Cooked chopped leek and shallot with cubes of salmon, served in a yogurt, tomato and feta sauce.
48,459
5/5 for 13 ratings 1 hour 1 min.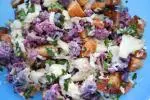 Not quite "surf and turf", but land meets sea in this salad which combines poached fish with cauliflower and buttery fried croutons.
3,794
4.3/5 for 11 ratings 45 min.