List of recipes using "Fresh spinach":
3 recipes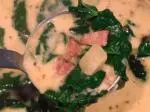 This is a delicious recipe for an end-of-winter soup. It combines fresh spinach with diced potato and smoked sausage.
9,585
4.9/5 for 20 ratings 49 min.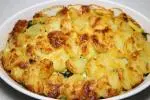 This is a gratin with a difference: before going in the oven, the layers of spinach and potato are topped with cream in which Mont d'Or cheese has been melted (or another cheese, if you prefer).
3,807 1 hour 5 min.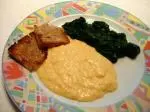 Fresh spinach, butter-fried bread and scrambled eggs: simply delicious.
106,884
3.8/5 for 17 ratings 2 hours