List of recipes using "Grapes":
4 recipes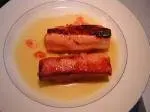 Stewed apples, raisins soaked in whisky, toasted almonds, rolled in a lightly caramelized pancake.
73,465
4.3/5 for 15 ratings 2 hours 16 min.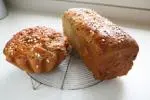 Cramique is a kind of brioche from Belgium and northern France, made with raisins and pearl (or nib) sugar. It is traditionally served sliced with butter and jam.
8,347 13 hours 55 min.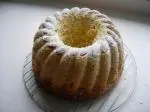 This recipe is emblematic of Alsatian baking, but a more personal version (and a bit richer).
78,602
4.4/5 for 16 ratings 3 hours 15 min.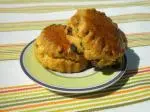 Scones originated in Britain and Ireland. The Irish version is often made plain and traditionally served with tea. Scones are more of a bread than a cake, eaten split in half and spread with butter or jam, for example. There are also sweeter versions and scones with dried fruit, like the ones I have...
37,922
4.2/5 for 20 ratings 48 min.