List of recipes using "Jerusalem artichokes":
3 recipes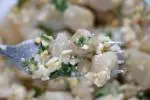 This very simple salad combines thick slices of tender Jerusalem artichokes with chopped hard-boiled eggs. The salad can be served warm, with the artichokes freshly cooked, or cold later.
1,831
28 min.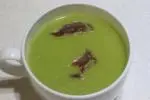 Jerusalem artichoke and leek is a much rarer combination than the classic potato and leek, but it works rather well, as you will see in this recipe.
384
51 min.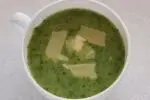 This soup combines the earthy flavours of Jerusalem artichokes and turnips. This is the chance to use not only the roots, but the turnip tops as well, if possible.
227