List of recipes using "Leaven":
7 recipes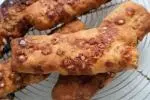 This curious name (explained below) applies to a small bread fingers made with a blend of wheat and rye flour, enriched with raisins and almonds.
3,222 4 hours 32 min.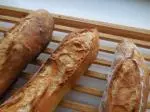 This classic of French baking is rather different from the recipe for leavened bread, it's a question of making a good crust and light crumb along the whole length. To succeed, you should know that there are two secrets: water first of all (much more than for normal bread), and the working of the...
168,351 25
5/5 for 4 ratings 5 hours 6 min.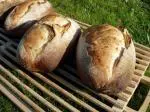 It might be harder to achieve good results than with traditional yeast bread, but what a flavour! It also keeps better.This recipe is designed for baking bread in a wood-fired oven but, of course, you can use the conventional oven in your kitchen.
201,835 2
4/5 for 12 ratings 6 hours 26 min.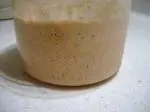 Leaven is a natural raising agent, a fermented mixture of water, flour and the microscopic yeasts which are present in the air. It's a delicate living substance, sensitive to the external environment. The recipe is around 4000 years old and dates back to the Egypt of the Pharaohs, via a beautiful...
213,415 28
4.1/5 for 31 ratings 7 days 15 min.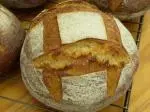 This new recipe for leavened bread is simple and delicious, but needs rather long resting times. If you'd like more more information about making your own bread, look at this dedicated page.
133,939 3
4.3/5 for 6 ratings 7 hours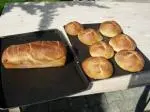 Classical version of brioche use yeast to raise the dough, but in this recipe some leaven is added. This make a more rustic brioche, with a small taste of leaven.
65,665
4.6/5 for 14 ratings 14 hours 6 min.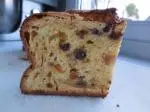 Panettone is a brioche-style Italian loaf, made with dried fruit (raisins and candied peel) and flavoured with left-over citrus fruit. The recipe is a bit complicated but, above all, it takes time, a great deal of time...
14,289
5/5 for 13 ratings 1 day 1 hour 19 min.