List of recipes using "Marmalade":
2 recipes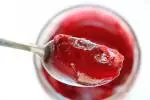 Lots of people make plum jam, but you can also elevate this to a rather elegant jelly, simply by removing the skins. It's not a true jelly (this is normally made with juice), but leans towards that style: light and, above all, delicious.
1,027 13 hours 11 min.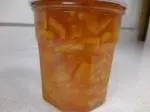 Just oranges (organic) and sugar in this simplified marmalade recipe.
11,695
3.9/5 for 17 ratings 1 hour 11 min.