List of recipes using "Rolls":
6 recipes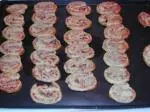 These small aperitif snacks can be prepared in advance and heated at the last minute, or served cold.
80,405
5/5 for 13 ratings 1 hour 23 min.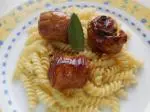 Saltimbocca literally means "jumps into the mouth" in Italian. These delicious little meat rolls, made with veal, ham and sage, will do just that!
10,050
4.9/5 for 20 ratings 40 min.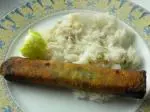 These are rolls of brik pastry (or filo), filled with a mixture of spinach, hard-boiled eggs, bacon and onions. They are served here accompanied by rice with cashew nuts.
28,162
5/5 for 1 ratings 1 hour 40 min.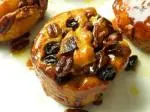 These pecan nut and dried fruit rolls, wrapped in golden caramelized puff pastry, are really delicious.
29,975
4.9/5 for 10 ratings 1 hour 21 min.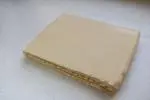 This yeast-based flaky dough (or croissant dough) is where puff pastry meets a yeast dough (such as brioche dough). This means that not only will we get flaky layers, but the dough will also swell and rise. The method is along the same lines as for a feuilletage: the basic dough is first kneaded,...
3,899 2 3 hours 58 min.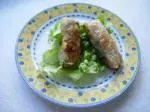 Nems are probably the best known Far Eastern dish in France. These small crispy rolls can be made in different flavours: chicken, crab, pork, etc. Making your own is not very complicated, the only difficulty is in the rolling stage. You will find in this recipe full details on how to successfully...
108,879
3.8/5 for 11 ratings 2 hours 21 min.