List of recipes using "Romanesco":
3 recipes
List of recipes using "Romanesco"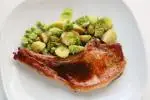 In this recipe, the pork chops are pan-fried and served with a sauce of the reduced pan juices and white-wine, and two different brassicas: Brussels sprouts and romanesco.
34K
4.3
46 min. November 20
th
2016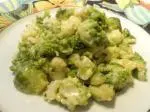 Four kinds of brassicas (Brussels sprouts, cauliflower, romanesco and broccoli), blanched separately, then combined to finish with cream and chopped parsley.
122K
4.6
2 hours 41 min. January 16
th
2013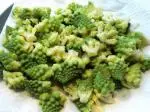 Here is how to take a whole romanesco and end up with small pieces ready to use in a recipe.
593K
2
3.7
28 min. January 17
th
2013