List of recipes using "Roscoff":
2 recipes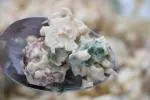 This Roscoff salad, named after the pretty little town on the Brittany coast, is a delicious mix of regional ingredients: sliced cauliflower, smoked sausages and, of course, onions.
20K
2 32 min. December 30
th
2019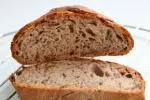 This speciality bread from Roscoff (a small town in Brittany, northwest France) is enriched with onions, red wine and smoked sausage. What really sets this bread apart is that instead of water, the dough is made with red wine in which the sliced onions are left to soak overnight. The onions are...
26K
1
3.7
5 hours 16 min. October 24
th
2017