List of recipes using "Soaked":
4 recipes

The French "griottines" are delicious little wild morello cherries, stoned and macerated in a Kirsch syrup, used here in individual vanilla charlottes.
64,988 1
5/5 for 13 ratings 4 hours 49 min.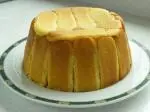 A charlotte filled with pear mousse (made with whipped cream and pear coulis).
28,829
4.1/5 for 18 ratings 13 hours 59 min.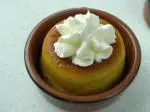 Rum baba is a classic French dessert, consisting of a small cake soaked in rum syrup and filled with a little Chantilly (whipped cream).
21,448
3.8/5 for 17 ratings 3 hours 33 min.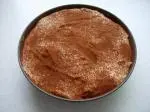 Classic italian recipe (the name means "pull me up" or more poetically, "take me up to the sky"). It's similar to a charlotte in its structure: layers of flavoured biscuits between layers of smooth cream.
111,801
5/5 for 1 ratings 49 min.