List of recipes using "Cognac":
5 recipes
List of recipes using "Cognac"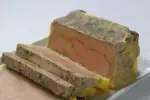 Preparing your own home-made foie gras from raw is immensively satisfying: good quality liver and a simply amazing flavour – much better than anything you can buy. This recipe is a bit tricky, but quite within everyone's grasp, as long as you follow the 3 most delicate stages carefully. These are,...
5.1M
6
4
4 days 15 hours 50 min. December 11
th
2021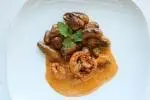 The langoustines in this recipe are cooked in two stages: boiled briefly in salted water, then sautéed before being spiced and flambéed in cognac. They are served here with a creamy sauce and potato grenaille.
30K
5
1 hour 9 min. October 12
th
2016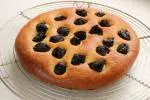 This cake from Agen, in southwestern France, is a type of brioche. Inspired by the famous "tarte au sucre" (sugar tart), it is like a thick "galette" with a moist texture, filled with prunes and marzipan with Armagnac.
22K
3
1 hour 51 min. September 16
th
2018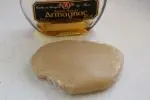 Almost the same as plain marzipan, but this almond paste is flavoured with a hint of Armagnac or Cognac.
25K
5
9 min. September 12
th
2018

Cocktail sauce is a spicy mayonnaise with cognac, Tabasco and concentrated tomato paste (or purée) added.
182K
4
9 min. October 13
th
2010