List of recipes using "Funny":
2 recipes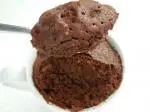 A mug cake is fun to make and only takes a few minutes. It cooks in just one and a half minutes in the microwave.
12,526
5/5 for 1 ratings 11 min.

These cookies made with lime and almonds are a sure-fire hit with children. They enjoy the amusing shape, of course, but also the delicious flavour.
26,214
4.1/5 for 16 ratings 3 hours 35 min.