List of recipes using "Garlic":
8 recipes
List of recipes using "Garlic"

It is quite easy to make your own garlic and herb cream cheese, rather like the well-know Boursin. It's fresh, much better, of course, and delicious, especially with a piece of toast.
170K
3.9
35 min. June 12
th
2011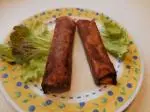 In this recipe, the brik (or filo) rolls are filled with fried minced meat, flavoured with cous-cous spices, garlic and onion.
49K
5
37 min. June 3
rd
2015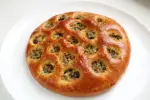 A flat brioche filled with snails, themselves filled with a knob of sophisticated beurre d'escargot. The flat round shape is reminiscent of the old-fashioned French snail dishes. Cut into bite-sized morsels, this makes a good aperitif snack.
27K
1 hour 43 min. November 11
th
2018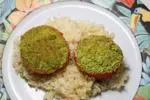 This is a great classic dish of Provençal cuisine: tomato halves topped with a kind of stuffing mixture of breadcrumbs, parsley and garlic. In this version, they are served on a bed of white rice.
27K
4.3
1 hour 9 min. December 30
th
2019

This is the sauce to put on pizza bases before the toppings.
490K
4.3
1 hour 15 min. October 19
th
2010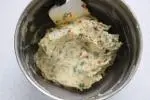 Beurre d'escargot is the typically French flavoured butter added to snails before they go into the oven. In principal, this a simple mixture of butter, chopped parsley and garlic, but here is a more sophisticated gastronomic version with a flavour that simply oozes French savoir-faire.
37K
3
51 min. November 7
th
2018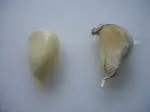 Here are, in a video, how to from a head of garlic to clove ready to be used.
123K
2
4.3
5 min. August 8
th
2013

The main problem with garlic, is that even a long while after eating it, you often still have the smell on your breath.
60K
2
4.5
February 21
th
2011