List of recipes using "India":
9 recipes
List of recipes using "India"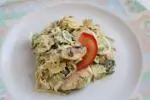 A mixed salad (avocado, artichokes, mushrooms and tuna) in a classic mayonnaise, but pepped up with a good dose of curry.
28K
30 min. September 19
th
2018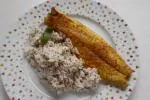 In this recipe, the whole secret is in the cooking. The sea bass (or other fish of your choice) is simply fried with an Indian spice mix.
6,023
22 min. September 1
st
2021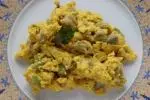 Made like a classic polenta, then pepped up with curry powder and mixed with morsels of separately cooked globe artichoke.
1,749
44 min. May 25
th
2022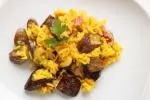 Slices of sautéed aubergine and the lovely yellow colour from the curry spices bring a hint of India to this rice dish, given a twist with a little fried ham.
38K
28 min. December 16
th
2018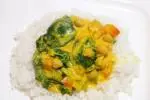 A mix of vegetables (pumpkin, leek, chickpeas...) cooked in coconut milk and curry spices. Serve this dish with rice, preferably basmati, for an authentic touch.
30K
5
57 min. January 12
th
2020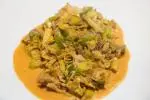 Indian flavours pep up this recipe. The leeks are cooked then mixed with chunks of chicken (a good way to use leftovers from a previous meal) and simmered with tandoori spices.
22K
54 min. April 17
th
2019

Naan is a type of Asian bread made from wheat flour. This kind comes from the Punjab region of India.
155K
4
3 hours 42 min. September 25
th
2011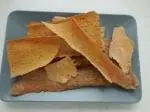 Papadums (pronounced "poppadoms") or papad are very thin, crisp Indian crackers. They are often served as an aperitif snack in Indian restaurants. The tricky part of making them at home is rolling them out thinly enough.
72K
4.6
22 min. June 26
th
2014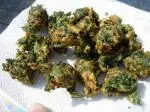 This Indian inspired recipe gives a delicious contrast betwen the hot crispy fritters and the cool, slightly sharp herb dressing.
202K
5
2 hours 6 min. May 20
th
2015