List of recipes using "Lenotre":
4 recipes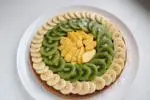 An exotic fruit tart (bananas, kiwi and pineapple), with crisp pastry and almond cream which are cooked beforehand. It's a rather simple recipe, but the final result will impress your guests.
70,225
5/5 for 1 ratings 2 hours 23 min.

The "succès" (success) is a classic of traditional French patisserie, made with two layers of almond meringue filled with praline butter cream. It's very rich and a little old-fashioned these days, but still has many faithful fans.The original recipe comes from the master chef Gaston Lenôtre, and...
80,493 3
4.4/5 for 8 ratings 4 hours 16 min.

This rich smooth chocolate sauce, with its full flavour, is one of the indispensable ingredients of profiteroles, but it can be used with many others desserts.
69,549 2
4/5 for 1 ratings 32 min.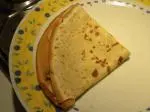 Here is a pancake batter that is a little more sophisticated than the traditional version. The pancakes will be tastier with a softer texture.
29,031
3.8/5 for 13 ratings 13 min.