List of recipes using "Punch":
1 recipes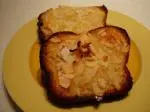 A brioche slice, soaked in rum syrup and covered with almond cream, then browned in the oven. It's a dessert, and also a pastry which goes very well with tea or coffee at the end of the afternoon, especially when it's cold outside.
66,693
4.1/5 for 16 ratings 54 min.