List of recipes using "Sun":
8 recipes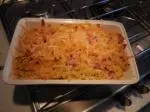 Here's a really simple recipe that children love. Just pasta, ham, a little cream and cheese on top.
9,040
5/5 for 19 ratings 42 min.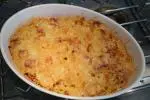 A good way to use up leftover pasta, or cook some specially for this gratin with fried ham and two cheeses: diced mozzarella for melting texture and grated Comté for a nicely browned top.
2,336 51 min.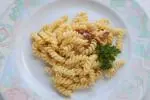 Simple and quick to make, this is a delicious pasta recipe using lardons with a mustard-flavoured cream sauce.
307 17 min.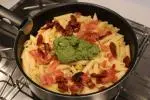 In this recipe, the pasta (whatever kind you prefer) is served with shreds of fried ham and chopped preserved tomatoes as well as a good dollop of pesto.
7,474
3.8/5 for 19 ratings 23 min.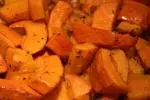 This is a very quick and simple recipe which makes an excellent accompaniment for roast meat, for example. It is also a good Sunday night dish.
3,273 1 hour 5 min.

It's a hotch-potch of vegetables, cooked in two stages, onto which eggs are broken and cooked until the white only is just firm.
70,927
5/5 for 13 ratings 1 hour 3 min.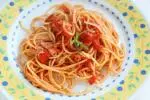 Here's a quick and simple solution when faced with the age-old question late on Sunday afternoon: "What are we going to eat tonight?".
3,784
4.8/5 for 10 ratings 28 min.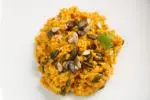 A colourful and tasty risotto made with turmeric, and pumpkin and sunflower seeds.
2,576 56 min.