List of recipes using "Sweetcrust":
4 recipes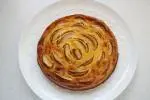 This tart from France's Alsace region has a sweet pastry (or sweetcrust) case, filled with raw apple slices and a light vanilla egg-custard mixture, then baked.
6,527 54 min.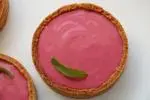 These little tarts taste every bit as good as they look. The sweetcrust pastry cases are filled with a layer of stewed apple and topped with a blackcurrant crémeux. This offers your guests a delightful element of surprise, as the apple flavour is only discovered as they eat it (but only if you've...
960 2 hours 8 min.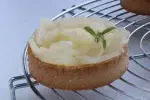 Crisp, coconut sweetcrust pastry cases, a velvety diplomat cream flavoured with verbena, and slices of poached pears for delicious and dainty pear verbena tarts.
361 2 hours 29 min.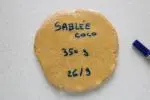 You might already be familiar with sweetcrust pastry (pâte sablée) which contains a small amount of ground almonds. This is the coconut version, made with dessicated coconut, ideal for tarts with a more exotic flavour.
935 13 min.