List of recipes using "Three":
3 recipes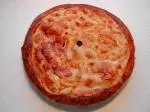 Apple pie made with caramelised apples.
228K
4.3
1 hour 55 min. September 11
th
2018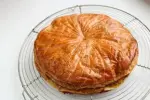 Here is the recipe for the very classic but delicious "galette des rois" (Epiphany galette) in puff or flaky pastry (pâte feuilletée) with almond cream or frangipane . You will also see some professional tips to easily handle the dough, and obtain a nice and regular galette.
235K
2
4.5
3 hours 8 min. January 6
th
2021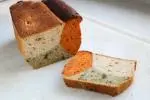 This loaf for "the girls" in three colours is made by putting together three doughs, each with a different flavour: tomato for the red, pesto with olives for the green and onion for the white. The three different doughs fuse as they rise together in the tin before cooking, to produce an unusual...
31K
4.6
4 hours 6 min. December 30
th
2019