List of recipes using "Break":
8 recipes
List of recipes using "Break"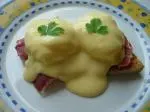 Soft-boiled eggs, served on toast with a slice of fried smoked ham, and the whole covered with Hollandaise sauce.
202K
4
1 hour 4 min. August 8
th
2018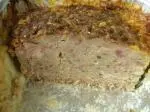 Here is a personal version of the famous country pâté. It's an interesting recipe to prepare in large quantities because it keeps well and freezes easily. The secret of a good pâté is of course the ingredients, but also how it is cooked.
1.9M
2
3.7
7 hours 54 min. October 3
rd
2019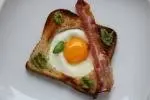 This is a novel way to cook an egg in the middle of a slice of fried bread. For a continental twist to the English breakfast, it comes with a slice of grilled bacon and a little pesto. The tricky part (explained in full in the recipe) is to cook the egg white through but keep the yolk runny.
90K
1
5
29 min. September 8
th
2015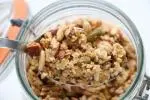 Granola is a tasty, crunchy cereal mix with nuts and seeds. Often thought of as an American version of muesli, it is bound with a little maple syrup and toasted in the oven. This is simple to prepare and goes well with lots of other things (dairy, fresh or stewed fruit, etc.) for a delicious...
30K
1 hour 5 min. November 10
th
2019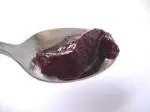 Fruit jelly is jam made with the juice only. All the skin and seeds are strained out, which gives a very smooth texture. Here's a quick recipe which will give you an excellent jelly, and which keeps the full flavour of the blackberries thanks to its very brief cooking.
242K
4.2
47 min. July 5
th
2013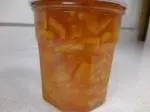 Just oranges (organic) and sugar in this simplified marmalade recipe.
127K
3.9
1 hour 11 min. February 26
th
2014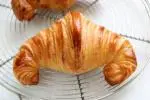 In this famous and highly technical recipe from a piece of yeast-based flaky dough we are going to cut and shape ("roll") croissants.
566K
2
4.3
2 hours 34 min. June 26
th
2019

Most of the time chocolate needs to be broken into small pieces before use, because it melts faster and more evenly. Here is a way to do it quickly.
121K
3
1 min. February 21
th
2011