List of recipes using "Indian":
4 recipes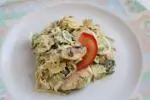 A mixed salad (avocado, artichokes, mushrooms and tuna) in a classic mayonnaise, but pepped up with a good dose of curry.
2,386 30 min.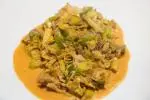 Indian flavours pep up this recipe. The leeks are cooked then mixed with chunks of chicken (a good way to use leftovers from a previous meal) and simmered with tandoori spices.
1,990 54 min.

Naan is a type of Asian bread made from wheat flour. This kind comes from the Punjab region of India.
40,174
4/5 for 12 ratings 3 hours 42 min.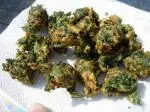 This Indian inspired recipe gives a delicious contrast betwen the hot crispy fritters and the cool, slightly sharp herb dressing.
70,872
5/5 for 1 ratings 2 hours 6 min.