List of recipes using "Oats":
5 recipes
List of recipes using "Oats"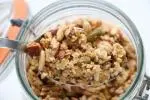 Granola is a tasty, crunchy cereal mix with nuts and seeds. Often thought of as an American version of muesli, it is bound with a little maple syrup and toasted in the oven. This is simple to prepare and goes well with lots of other things (dairy, fresh or stewed fruit, etc.) for a delicious...
20K
1 hour 5 min. November 10
th
2019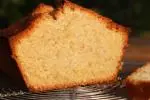 This cake has the distinctive and delicious flavour of old-fashioned rolled oats, also known as oatmeal. In the basic cake recipe, part of the flour is replaced with oats, which have been toasted, then blended.
56K
2
4.2
1 hour 8 min. September 20
th
2017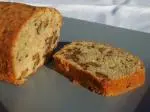 This is a moist-textured walnut cake with rolled oats, but the real secret comes from dry-roasting the nuts before adding them to the mixture.
51K
1
5
2 hours 34 min. April 19
th
2015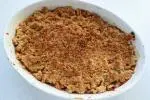 You are no doubt familiar with fruit crumble, the home-cooking classic. Here's how they do it in the the Austrian Tyrol region: with apples, raisins and rolled oats.
4,086
1 hour 26 min. October 31
th
2021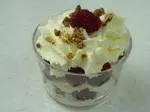 Cranachan is a traditional Scottish dessert made with whipped cream, raspberries, rolled oats and whisky. In this recipe, the oats are made into a nougatine before being incorporated into the cream.
68K
1
4.1
42 min. October 13
th
2013