List of recipes using "Spinaches":
4 recipes
List of recipes using "Spinaches"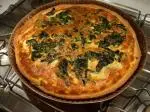 This quiche recipe uses a traditional filling mixture, but adds slices of smoked salmon and blanched spinach.
377K
1
4
1 hour 16 min. February 21
th
2011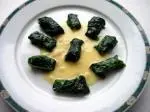 These parcels are made with small pieces of fish fillet, wrapped in a blanched spinach leaf and lightly fried in butter. They can be served with a salted white wine sabayon (as in the recipe of scallops with crunchy vegetables), a beurre blanc, a dash of olive oil with herbs, or any other sauce of...
213K
5
2 hours 23 min. March 18
th
2013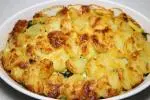 This is a gratin with a difference: before going in the oven, the layers of spinach and potato are topped with cream in which Mont d'Or cheese has been melted (or another cheese, if you prefer).
34K
1 hour 5 min. December 17
th
2017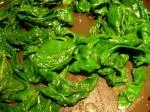 For most people (and me most of all), spinach brings back bad memories of canteens... But, well prepared, it's a fine and delicate vegetable which goes remarkably well with scrambled eggs, fish, and many another things. Here are two ways of preparing it.
3.0M
3.5
1 hour 9 min. June 5
th
2015