List of recipes using "Chestnuts":
3 recipes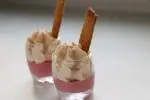 Blackcurrants and chestnuts and go together really well, as the tang of the one balances the gentle sweetness of the other. Here they are combined in a verrrine, with a blackcurrant crémeux and chestnut mousse, served with a little sablé biscuit.
14K
1 hour 9 min. November 1
st
2020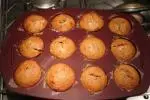 "Moelleux" means soft, and is also the name given to the gooey, soft-centred cakes that are popular in France. These muffin-style cakes are doubly chestnutty: there is chestnut purée in the mixture and pieces of marrons glacés (candied chestnuts) in the middle as well. The result is a little...
27K
1
5
1 hour 13 min. February 11
th
2018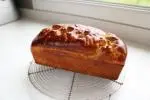 This rolled brioche is made with a special dough, using a mixture of two flours: ordinary plain flour and chestnut flour. The prepared dough is then rolled up around a filling of apples sautéed with brown sugar.
32K
2
4
15 hours 52 min. September 12
th
2018