List of recipes using "Parsley":
8 recipes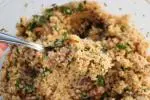 Tabbouleh is a Middle Eastern couscous salad., moistened with olive oil and lemon juice. Its flavour comes from plenty of fresh herbs (mint and parsley at the very least), onion and tomatoes. This refreshing dish is ideal for warm summer or autumn days.
1,454 3 hours 24 min.

This is the most classic way of preparing mussels, simple and delicious.
39,481
5/5 for 1 ratings 1 hour 4 min.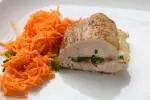 This filet mignon of pork is split, rather like an involtini, and stuffed with grilled bacon, parsley and cheese.
8,881
3.8/5 for 17 ratings 52 min.

Involtinis are small rolls of meat, usually veal, and cheese. Here is my version.
81,542
4.4/5 for 11 ratings 2 hours 51 min.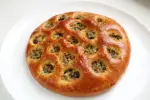 A flat brioche filled with snails, themselves filled with a knob of sophisticated beurre d'escargot. The flat round shape is reminiscent of the old-fashioned French snail dishes. Cut into bite-sized morsels, this makes a good aperitif snack.
2,310 1 hour 43 min.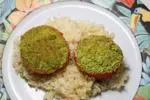 This is a great classic dish of Provençal cuisine: tomato halves topped with a kind of stuffing mixture of breadcrumbs, parsley and garlic. In this version, they are served on a bed of white rice.
3,821
4.3/5 for 15 ratings 1 hour 9 min.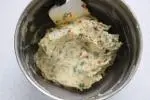 Beurre d'escargot is the typically French flavoured butter added to snails before they go into the oven. In principal, this a simple mixture of butter, chopped parsley and garlic, but here is a more sophisticated gastronomic version with a flavour that simply oozes French savoir-faire.
3,438
4/5 for 1 ratings 51 min.

This sauce, with a great parsley taste, is perfect with steamed vegetables or fish. At the bottom you will find the coulis version of this recipe.
74,697 4
4.3/5 for 4 ratings 23 min.