List of recipes using "Filled":
3 recipes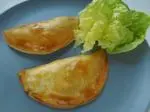 These small pasties ("rissoles" in the original French version) are made with shortcrust pastry, filled with a mixture of cooked meat, onion, parsley, garlic and egg.
11,670
3.8/5 for 12 ratings 1 hour 14 min.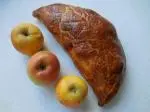 This cochelin, from the town of Evreux in Normandy, is a sort of giant apple turnover, flavoured with vanilla. It is served in slices, like a cake.
10,183
5/5 for 20 ratings 2 hours 2 min.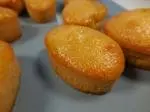 Nonettes are small, jam-filled cakes from a bygone age. They originated in Dijon, where they were made by nuns (hence the name, which means "little nun" in French). The traditional version is closer to the French "pain d'épices", but this recipe has a more of a citrus flavour, made with marmalade.
18,411
4.4/5 for 16 ratings 1 hour 50 min.