List of recipes using "Washing":
10 recipes

It is much more economical to buy a whole lettuce than separate leaves in a plastic packet. And it's so simple to prepare - you can see how here.
16,374
4.9/5 for 21 ratings 28 min.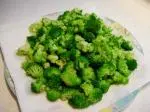 Broccoli are vegetable cousins to cauliflowers. Here's how to prepare them for using in a recipe.
59,443
3/5 for 2 ratings 35 min.

Here's how to prepare carrots, from the simplest way (peeled then rinsed) to a more sophisticated version where only the very best ofthe vegetable is kept.
31,684
4.3/5 for 16 ratings 14 min.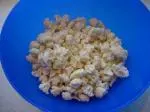 This is how to start with a whole califlower and finish with only the best of the vegetable.
27,351
4.1/5 for 16 ratings 33 min.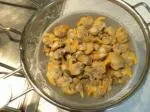 Cockles are small Atlantic shellfish which can be used in many delicious dishes. However, they need to be prepared with care before cooking. Here is a simple way to do this.
56,042 1
4.2/5 for 12 ratings 1 hour 52 min.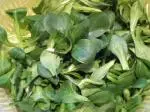 Corn salad (or lamb's lettuce) is a green salad plant. It can be used like lettuce, but requires careful preparation as it is often grown in sand. Here is how to prepare corn salad from the freshly picked plant to the leaves ready to use.
14,512
4.1/5 for 16 ratings 20 min.

Preparing courgettes is fairly simple. You just need to remember 3 things: 1) the bigger they are, the less good they will be, 2) they never need to be peeled, and 3) the central part with the seeds is pretty tasteless.
20,769 1
3.8/5 for 17 ratings 29 min.

Rhubarb and its characteristic flavour can be the basis of delicious desserts, but it needs to be prepared a certain way before using.
14,482
4.9/5 for 12 ratings 30 min.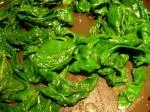 For most people (and me most of all), spinach brings back bad memories of canteens... But, well prepared, it's a fine and delicate vegetable which goes remarkably well with scrambled eggs, fish, and many another things. Here are two ways of preparing it.
93,322
3.7/5 for 7 ratings 1 hour 9 min.