List of recipes using "Baking":
7 recipes
List of recipes using "Baking"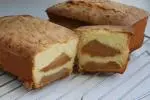 The apples in this recipe are caramelized in a mixture of butter and sugar, then cooled before being added to the "moelleux" batter (which makes a soft, moist cake). The result is a delicious cake combining apple and caramel flavours.
6,717
1 hour 56 min. November 7
th
2021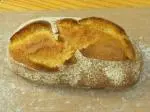 This is the recipe for classic, everyday French bread raised with yeast. French bakers call this "pain courant". It is quicker and easier to make than leavened bread or new leavened bread, so ideal for a beginner.
253K
4.1
3 hours 50 min. June 6
th
2017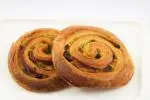 Inspired by the traditional French "pain aux raisins" (like Danish pastries), here is a colourful and flavoursome version filled with pistachio cream and goji berries.
6,172
2 hours 19 min. October 10
th
2021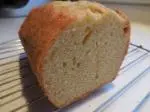 The French have adopted the word "cake" for one that will stand up to being transported (usually made a loaf tin and sometimes called a "travel cake" in French). There are many versions, but here is a new basic recipe to which you can your choice of flavours (pistachio, lemon, chocolate...) and...
20K
17 min. November 18
th
2020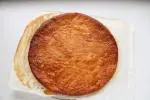 When puff pastry is caramelized to use in patisseries like millefeuille, French chefs call it a "feuilletage" (which means "lamination" or "leafing"). This is baked on its own before being assembled with cream, fruit, etc. The baking needs to be carefully managed: the pastry should puff into layers,...
189K
2
5
36 min. September 3
rd
2017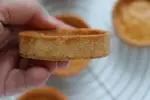 It's not easy to make beautiful, even tart cases, but here I'll let you into the secret of how the professionals do it. You will see that there are a lot of little details that make all the difference. It's a bit technical, but don't worry, I'll guide you through the important points.
21K
2 hours 26 min. October 3
rd
2021

If you put cooking parchment on a baking sheet, you will find it slides all over the place, which is annoying.
56K
4.5
3 min. February 21
th
2011