List of recipes using "Roast":
5 recipes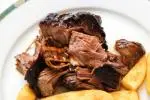 For this delicious roast, the beef joint is seared all over, then wrapped in slices of grilled (broiled) bacon before the final long, slow roasting in a bag with aromatic ingredients (bayleaf, shallots, carrot, thyme and chilli). Cooked this way, the meat will be well done on the outside, meltingly...
5,008
4.5/5 for 12 ratings 5 hours 39 min.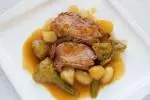 Pork goes particularly well with sage (true for white meats in general), but in this recipe, we'll bring out these flavours to the full by slow-cooking in a bag. The pork roasting joint is simply salted and peppered before being put in the bag and cooked for hours at low temperature. The delicious...
4,528
4.6/5 for 19 ratings 3 hours 56 min.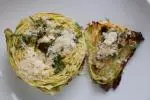 It's not always easy to find new and appealing ways to cook cabbage, but this recipe – which is fairly simple – will give you a really delicious roast cabbage, flavoured with lemon and tarragon.
307
5/5 for 1 ratings 53 min.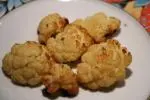 Roasting cauliflower in the oven is a delicious way to enjoy the vegetable: golden-brown on the outside and melt-in-the-mouth inside. In this recipe, the cauliflower is blanched first, then brushed with herb butter before roasting in the oven.
7,058
5/5 for 2 ratings 1 hour 12 min.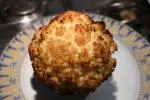 This is how Yotam Ottolenghi does roasted cauliflower: whole, served with a green parsley tahini sauce.
747 2 hours 32 min.