List of recipes using "Roast":
7 recipes
List of recipes using "Roast"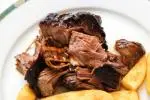 For this delicious roast, the beef joint is seared all over, then wrapped in slices of grilled (broiled) bacon before the final long, slow roasting in a bag with aromatic ingredients (bayleaf, shallots, carrot, thyme and chilli). Cooked this way, the meat will be well done on the outside, meltingly...
30K
4.5
5 hours 39 min. July 30
th
2017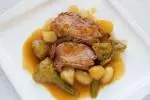 Pork goes particularly well with sage (true for white meats in general), but in this recipe, we'll bring out these flavours to the full by slow-cooking in a bag. The pork roasting joint is simply salted and peppered before being put in the bag and cooked for hours at low temperature. The delicious...
35K
4.6
3 hours 56 min. December 30
th
2019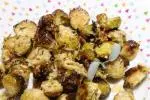 This makes a change from the usual ways of cooking sprouts: oven-roasted with sage and lemon, topped with grated Parmesan. They can be served as the main feature, or to accompany meat, for example.
5,581
1 hour 4 min. February 3
rd
2021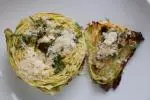 It's not always easy to find new and appealing ways to cook cabbage, but this recipe – which is fairly simple – will give you a really delicious roast cabbage, flavoured with lemon and tarragon.
12K
5
53 min. August 26
th
2020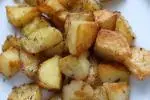 These roast potatoes with echoes of Provence are cooked in 2 stages: boiled first, then finished in the oven until golden and crisp. They can be served on their own, to accompany meat, or simply with a good green salad.
2,471
1 hour 45 min. September 12
th
2021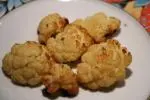 Roasting cauliflower in the oven is a delicious way to enjoy the vegetable: golden-brown on the outside and melt-in-the-mouth inside. In this recipe, the cauliflower is blanched first, then brushed with herb butter before roasting in the oven.
43K
5
1 hour 12 min. March 27
th
2016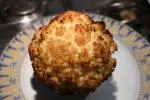 This is how Yotam Ottolenghi does roasted cauliflower: whole, served with a green parsley tahini sauce.
17K
2 hours 32 min. April 19
th
2020