List of recipes using "Financiers":
4 recipes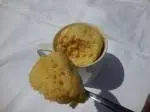 Mug cakes are fun and quick to make. They cook in the microwave in about a minute and a half. This almond version is similar to the small cakes known as financiers.
11,311
4.3/5 for 15 ratings 9 min.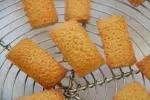 This delicious little cake gets its name from its shape, in the form of a gold ingot.
98,880 2
4.6/5 for 14 ratings 32 min.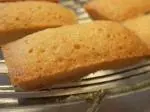 These moist little petit-four cakes are called 'financiers' in French, as they are similar in shape to gold ingots! They go very well with tea or coffee. In this version, the usual ground almonds are replaced with rolled oats, blended to a powdery texture.
22,335 2
3.9/5 for 19 ratings 45 min.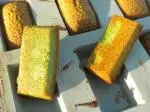 This version of the traditional French financiers is just as moist as the original but with a delicious pistachio flavour.
13,657
4/5 for 20 ratings 34 min.