List of recipes using "Marinated":
9 recipes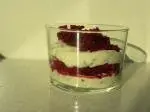 Diced beetroot, marinated in lemon juice and walnut oil, between layers of cream cheese with herbs.
23,950
5/5 for 13 ratings 2 hours 46 min.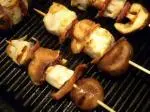 For these kebabs, cubes of lime-marinated fish (sea) alternate with mushrooms and bacon (land) along the skewer.
23,911
5/5 for 13 ratings 44 min.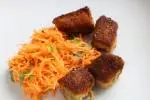 In this recipe chunky cubes of fresh tuna are marinated, then double-dipped to coat them before cooking: first in curry spices, then breadcrumbs. The cubes of fish are pan-fried to a crispy coating on the outside but stay tender in the middle.
6,562
5/5 for 13 ratings 2 hours 40 min.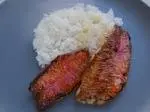 For this recipe, the marinade is made in a jiffy: oil, lemon, parsley, salt and pepper. The red mullet fillets are marinaded for an hour, then pan-fried quickly. They are served with plain white rice.
10,069
4.7/5 for 3 ratings 1 hour 21 min.

In this recipe, the salmon is cured in coarse salt, then left to marinate in oil with herbs, spices, carrots and onions. Salmon prepared like this is served sliced thinly on a bed of potatoes.
32,334 4
4.6/5 for 11 ratings 1 day 38 min.

Little pieces of fish marinated overnight a night in lime juice.
72,472
5/5 for 13 ratings 12 hours 57 min.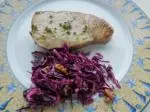 Cooking tuna can be tricky: undercooked it is unappetising, overcooked it dries out rapidly. Here is a method which guarantees that your tuna will be perfectly cooked and tender.
11,441
4.7/5 for 18 ratings 49 min.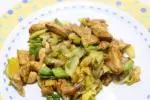 Chunks of chicken marinated in a mixture of soy sauce, vinegar and spices, then sautéed with diagonally cut leeks cooked separately. A simple, healthy recipe with a spicy kick.
959
5/5 for 1 ratings 1 hour 53 min.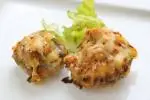 For this fairly sophisitcated recipe, the mushrooms caps are marinated and pre-cooked in the oven. They are then filled with a delicious mix of potatoes, sausage and cheese before being baked gratin-style.
247 1 hour 12 min.